Visual Intelligence Opportunities in Industry 4.0
Register or sign in to access the Embedded Vision Academy's free technical training content.
The training materials provided by the Embedded Vision Academy are offered free of charge to everyone. All we ask in return is that you register, and tell us a little about yourself so that we can understand a bit about our audience. As detailed in our Privacy Policy, we will not share your registration information, nor contact you, except with your consent.
Registration is free and takes less than one minute. Click here to register, and get full access to the Embedded Vision Academy's unique technical training content.
If you've already registered, click here to sign in.
See a sample of this page's content below:
---
In order for industrial automation systems to meaningfully interact with the objects they're identifying, inspecting and assembling, they must be able to see and understand their surroundings. Cost-effective and capable vision processors, fed by depth-discerning image sensors and running robust software algorithms, continue to transform longstanding industrial automation aspirations into reality. And, with the emergence of the Industry 4.0 "smart factory," this visual intelligence will further evolve and mature, as well as expand into new applications, as a result becoming an increasingly critical aspect of various manufacturing processes.
Computer vision-based products have already established themselves in a number of industrial applications, with the most prominent one being factory automation, where the application is also commonly referred to as machine vision. Machine vision was one of the first, and today is one of the most mature, high volume computer vision opportunities. And as manufacturing processes become increasingly autonomous and otherwise more intelligent, the associated opportunities for computer vision leverage similarly expand in both scope and robustness.
The term "Industry 4.0" is shorthand for the now-underway fourth stage of industrial evolution, with the four stages characterized as:
Mechanization, water power, and steam power
Mass production, assembly lines, and electricity
Computers and automation
Cyber-physical systems
Wikipedia introduces its entry for the term Industry 4.0 via the following summary:
Industry 4.0 is the current trend of automation and data exchange in manufacturing technologies. It includes cyber-physical systems, the Internet of things and cloud computing. Industry 4.0 creates what has been called a "smart factory". Within the modular structured smart factories, cyber-physical systems monitor physical processes, create a virtual copy of the physical world and make decentralized decisions. Over the Internet of Things, cyber-physical systems communicate and cooperate with each other and with humans in real time, and via the Internet of Services, both internal and cross-organizational services are offered and used by participants of the value chain.
The following series of essays expands on previously published information about industrial automation, which covered robotics systems and other aspects of computer vision-enabled autonomy at specific steps in the manufacturing process. The capabilities possible...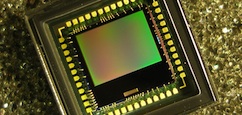 Subscribe to the Embedded Vision Insights Newsletter
For More Information