Embedded Vision Insights: March 13, 2018 Edition
Register or sign in to access the Embedded Vision Academy's free technical training content.
The training materials provided by the Embedded Vision Academy are offered free of charge to everyone. All we ask in return is that you register, and tell us a little about yourself so that we can understand a bit about our audience. As detailed in our Privacy Policy, we will not share your registration information, nor contact you, except with your consent.
Registration is free and takes less than one minute. Click here to register, and get full access to the Embedded Vision Academy's unique technical training content.
If you've already registered, click here to sign in.
See a sample of this page's content below:
---
LETTER FROM THE EDITOR
Dear Colleague,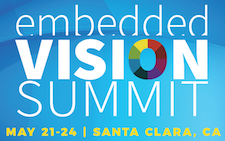 We've got a lot of exciting things lined up for the 2018 Embedded Vision Summit, newly expanded to a four-day event taking place May 21-24 in Santa Clara, California. From 80+ technical sessions, to 100+ technology demos, to keynote presentations from industry luminaries Dean Kamen and Dr. Takeo Kanade—if it has to do with computer vision, you'll see it at the Summit! You can still save 15% off your registration pass with our Early Bird Discount. Just use promo code NLEVI0313 when you register online. Also note that entries for the premier Vision Product of the Year awards, to be presented at the Summit, are now being accepted.
Brian Dipert
Editor-In-Chief, Embedded Vision Alliance

CAREER OPPORTUNITIES
...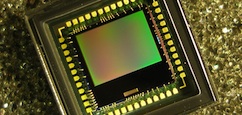 Subscribe to the Embedded Vision Insights Newsletter