"Using Markerless Motion Capture to Win Baseball Games," a Presentation from KinaTrax
Register or sign in to access the Embedded Vision Academy's free technical training content.
The training materials provided by the Embedded Vision Academy are offered free of charge to everyone. All we ask in return is that you register, and tell us a little about yourself so that we can understand a bit about our audience. As detailed in our Privacy Policy, we will not share your registration information, nor contact you, except with your consent.
Registration is free and takes less than one minute. Click here to register, and get full access to the Embedded Vision Academy's unique technical training content.
If you've already registered, click here to sign in.
See a sample of this page's content below:
---
Steven Cadavid, President of KinaTrax, presents the "Using Markerless Motion Capture to Win Baseball Games" tutorial at the May 2017 Embedded Vision Summit.
KinaTrax develops a markerless motion capture system that computes the kinematic data of an in-game baseball pitch. The system is installed in several Major League Baseball ballparks including Wrigley Field, home of the 2016 World Series Champion Chicago Cubs. The system consists of multiple imaging devices mounted in the seating area of the stadium and oriented towards the pitcher's mound. Video is synchronously captured at over 300 frames per second. Three-dimensional pose estimates consisting of 20 joint centers are provided on a per-frame basis.
The primary applications for this data include pitching performance assessment and enhancement, in-game fatigue monitoring, and injury prevention. For the 2016 season, KinaTrax computed the kinematic data for over 60,000 pitches spanning more than 300 MLB pitchers. In this talk, Cadavid presents the system and describes how it leverages training and tracking annotations produced by iMerit Technology, a key partner in end-to-end data set creation and management.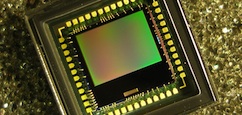 Subscribe to the Embedded Vision Insights Newsletter