Embedded Vision Insights: July 31, 2014 Edition
Register or sign in to access the Embedded Vision Academy's free technical training content.
The training materials provided by the Embedded Vision Academy are offered free of charge to everyone. All we ask in return is that you register, and tell us a little about yourself so that we can understand a bit about our audience. As detailed in our Privacy Policy, we will not share your registration information, nor contact you, except with your consent.
Registration is free and takes less than one minute. Click here to register, and get full access to the Embedded Vision Academy's unique technical training content.
If you've already registered, click here to sign in.
See a sample of this page's content below:
---
In this edition of Embedded Vision Insights:
LETTER FROM THE EDITOR
Dear Colleague,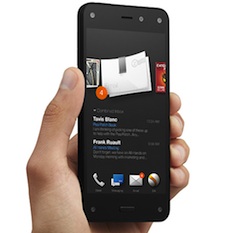 Amazon's Fire Phone, rumors of which I passed along to you in mid-April, went on sale last Friday subsequent to a mid-June public unveiling. The overall reviews thus far have been somewhat lukewarm. However, the Fire Phone is chock-full of vision-based features, which have held up quite well to review scrutiny.
First off, there are the computational photography capabilities, for still image and video capture, enabled both by the Fire Phone's Google Android foundation and Amazon-developed enhancements (not to mention its 13 Mpixel rear and 2.1 Mpixel front cameras). Next is Firefly technology, which uses object and text recognition algorithms to identify whatever you point the handset's camera at, including (of course) items you might want to price-match and potentially buy from Amazon; television shows and movies shown on a screen in front of you; and web addresses, email addresses, and phone numbers.
Finally, there's Dynamic Perspective, which leverages infrared transmitters and sensors on each of the phone's front four corners to track your head location and orientation, presenting...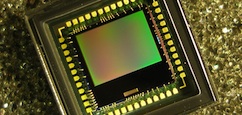 Subscribe to the Embedded Vision Insights Newsletter