Embedded Vision Insights: April 17, 2019 Edition
Register or sign in to access the Embedded Vision Academy's free technical training content.
The training materials provided by the Embedded Vision Academy are offered free of charge to everyone. All we ask in return is that you register, and tell us a little about yourself so that we can understand a bit about our audience. As detailed in our Privacy Policy, we will not share your registration information, nor contact you, except with your consent.
Registration is free and takes less than one minute. Click here to register, and get full access to the Embedded Vision Academy's unique technical training content.
If you've already registered, click here to sign in.
See a sample of this page's content below:
---
LETTER FROM THE EDITOR
Dear Colleague,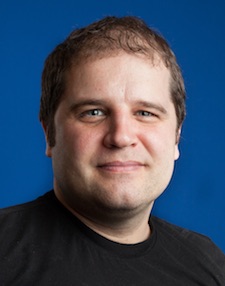 Joining MIT's Ramesh Raskar as a keynote presenter at the upcoming Embedded Vision Summit is Google's Pete Warden, Staff Research Engineer and lead developer on the company's TensorFlow Lite machine learning framework for mobile and embedded applications. Warden, a popular presenter at past Summits, is a leading entrepreneur in visual AI, software and big data, with a track record of building innovative image processing and machine learning technology at scale. In his keynote presentation, "The Future of Computer Vision and Machine Learning is Tiny," he will share his unique perspective on the state of the art and future of low-power, low-cost machine learning and highlight some of the most advanced examples of current machine learning technology and applications.
Here's why I'm so excited about Warden's keynote:
There are 150 billion embedded processors in the world — more than twenty for every person on earth — and this number grows by 20% each year.
Imagine a world in which these hundreds of billions of devices not only collect data, but transform that data into actionable insights — insights that in turn can improve the lives of billions of people.
To do this, we need machine learning, which has radically transformed our ability to extract meaningful information from noisy data. But conventional wisdom is that machine learning consumes a vast amount of processing performance and memory.
What if we could change that? What would it take to do that, and what would that world look like? If computer vision is in your product roadmap, your investment plans or your startup dreams, Warden's talk...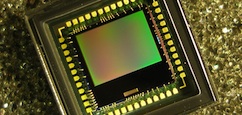 Subscribe to the Embedded Vision Insights Newsletter