Augmented Reality: A Compelling Mobile Embedded Vision Opportunity
Register or sign in to access the Embedded Vision Academy's free technical training content.
The training materials provided by the Embedded Vision Academy are offered free of charge to everyone. All we ask in return is that you register, and tell us a little about yourself so that we can understand a bit about our audience. As detailed in our Privacy Policy, we will not share your registration information, nor contact you, except with your consent.
Registration is free and takes less than one minute. Click here to register, and get full access to the Embedded Vision Academy's unique technical training content.
If you've already registered, click here to sign in.
See a sample of this page's content below:
---
This article was originally published at Electronic Engineering Journal. It is reprinted here with the permission of TechFocus Media.
Although augmented reality was first proposed and crudely demonstrated nearly fifty years ago, its implementation was until recently only possible on bulky and expensive computers. Nowadays, however, the fast, low power and cost-effective processors and high resolution, high frame rate image sensors found in mobile electronics devices, along with the increasingly powerful software that these systems run, enables developers to bring AR to the masses.
By Tom Wilson
Vice President, Business Development, CogniVue
Brian Dipert
Editor-in-Chief, Embedded Vision Alliance
Marco Jacobs
Vice President of Marketing, videantis
Tim Droz
Vice President and General Manager, SoftKinetic North America
The prior article in this series, "Embedded Vision on Mobile Devices: Opportunities and Challenges," introduced various embedded vision applications that could be implemented on smartphones, tablet computers and other mobile electronics systems (Reference 1). In this and future articles, we'll delve into greater implementation detail on each of the previously discussed applications. Specifically, this article will examine the processing requirements for vision-based tracking in AR (augmented reality), along with the ability of mobile platforms to address these requirements. Future planned articles in the series will explore face recognition, gesture interfaces and other applications.
Computer graphics pioneer Ivan Sutherland established the basic concepts of AR as known today in his seminal 1968 paper "A Head-Mounted Three Dimensional Display" (Reference 2). Sutherland wrote, "The fundamental idea is to present the user with a perspective image which changes as he moves. The displayed material can be made either to hang disembodied in space or to coincide with maps, desktops, walls, or the keys of a typewriter." (Figure 1) Sutherland's visionary impact is clear when you realize that his work occurred at a time when computer graphics was in its infancy and displays could only render very low-resolution lines.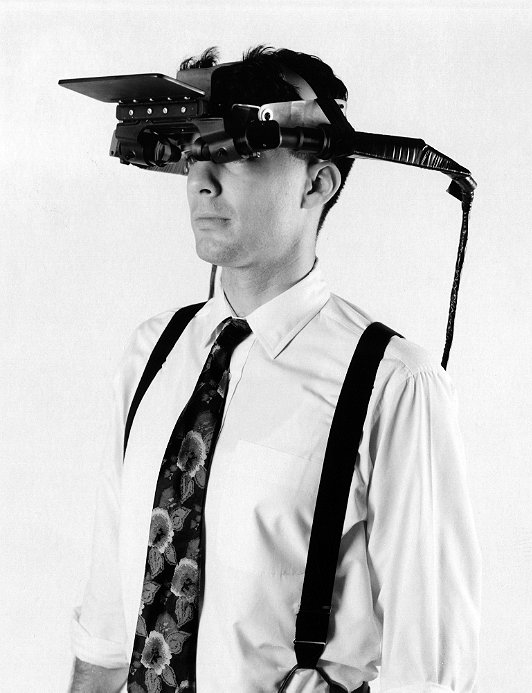 Figure 1. Computer graphics pioneer Ivan Sutherland first demonstrated a crude augmented reality prototype nearly 50 years ago.
The phrase "Augmented Reality," however, came from researcher Tom Caudell, coined in 1992 while he was working at Boeing. In searching for ways to improve the aviation company...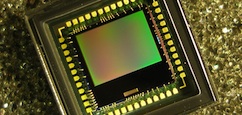 Subscribe to the Embedded Vision Insights Newsletter
For More Information