February 14, 2019
Enter the 2019 Vision Tank Competition and See How Your Visionary Product Ranks
Submitted by Brian Dipert on Thu, 2019-02-14 02:00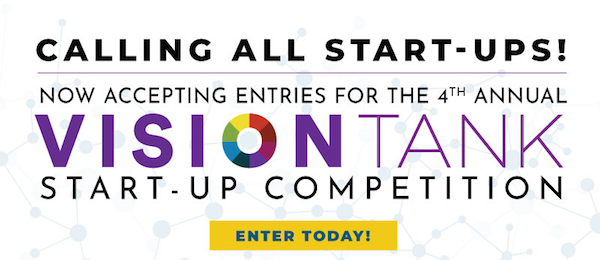 Are you an early-stage start-up company developing a new product or service incorporating or enabling computer vision or visual AI? Do you want to raise awareness of your company and it products with industry experts, investors and entrepreneurs?
The 4th annual Vision Tank competition offers startup companies the opportunity to present their new products and product ideas to more than 1,000 influencers and product creators at the 2019 Embedded Vision Summit, the premier event for innovators developing products with visual intelligence, at the edge and in the cloud. The Vision Tank is a unique spin on the popular "Shark Tank" reality show, judged by well-known vision industry leaders, venture capitalists, and successful product creators.
The deadline to enter is February 14, 2019. All applicants will receive feedback from the expert panel of judges, and all finalists will additionally receive a free two-day Embedded Vision Summit registration package (travel and accommodations expenses are the finalists' responsibility). The finalist competition takes place during the Embedded Vision Summit, May 20-23, 2019 in Santa Clara, California.
The Judge's Choice and Audience Choice winners will each receive a free one-year membership in the Embedded Vision Alliance, providing unique access to the embedded vision industry ecosystem, and the finalists and winners will also be promoted in Alliance-published press releases. For more information, including detailed instructions and an online submission form, please see the event page on the Alliance website. Good luck!
Subscribe to the Embedded Vision Insights Newsletter