Embedded Vision Summit
Computer vision. See it in action. Gain knowledge. Bring it to life.
Jeff Bier, Embedded Vision Alliance Founder, invites you to be a part of something big.
Expect inspiration
Get ready. Computer vision has escaped the research halls and is marching into the mainstream. Our lives are about to change.
Hear about leading-edge products using vision from the engineers that developed them.
Learn how to bring vision technology to life in your products.
See the latest practical techniques in action.
The Embedded Vision Summit 2016.

Plus, inspiring keynotes, a comprehensive Technology Showcase and non-stop networking opportunities.
Technology Showcase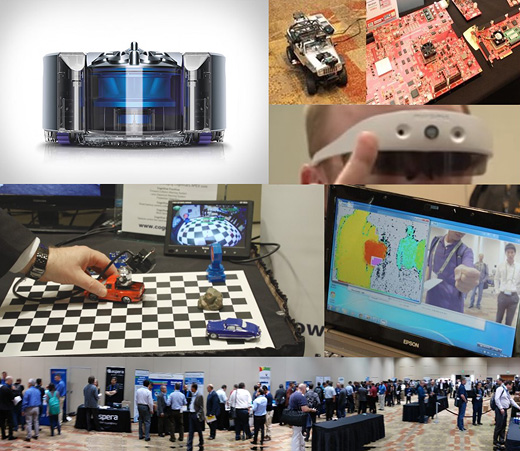 It's too cool to miss.
Be where the top computer vision suppliers will reveal the latest developments in enabling technologies for vision. Watch demos. See and touch the latest components. Interact with the people developing these advances.
Processors and tools for deep-learning based object recognition? Check.
Optimized software components to enable low-cost, energy-efficient, real-time vision? Check.
Frameworks and services to speed your product development? Check.
2016 Sponsors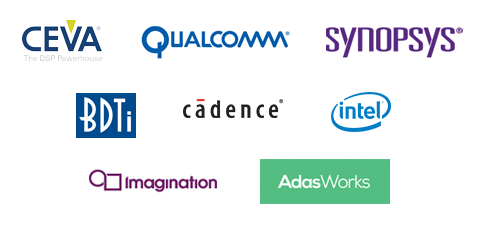 Who Attends?
You're invited: Engineers. Executives. Analysts. Entrepreneurs. Investors. Media. Researchers.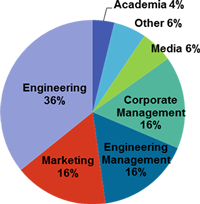 Rub elbows and learn from more than 1000 industry innovators, top technologists, and smart engineers – game‑changers from around the world who are designing "machines that see."
Meet people from diverse industries:
Automotive – Aerospace and Defense – Agriculture – Consumer – Entertainment – Healthcare - Industrial Manufacturing – Medical – Mobile – Retail – Robotics – Security