Introduction To Computer Vision Using OpenCV (Article)
Register or sign in to access the Embedded Vision Academy's free technical training content.
The training materials provided by the Embedded Vision Academy are offered free of charge to everyone. All we ask in return is that you register, and tell us a little about yourself so that we can understand a bit about our audience. As detailed in our Privacy Policy, we will not share your registration information, nor contact you, except with your consent.
Registration is free and takes less than one minute. Click here to register, and get full access to the Embedded Vision Academy's unique technical training content.
If you've already registered, click here to sign in.
See a sample of this page's content below:
---
By Eric Gregori
Senior Software Engineer and Embedded Vision Specialist
BDTI
The name OpenCV has become synonymous with computer vision, but what is OpenCV? OpenCV is a collection of software algorithms put together in a library to be used by industry and academia for computer vision applications and research (Figure 1). OpenCV started at Intel in the mid 1990s as a method to demonstrate how to accelerate certain algorithms in hardware. In 2000, Intel released OpenCV to the open source community as a beta version, followed by v1.0 in 2006. In 2008, Willow Garage took over support for OpenCV and immediately released v1.1.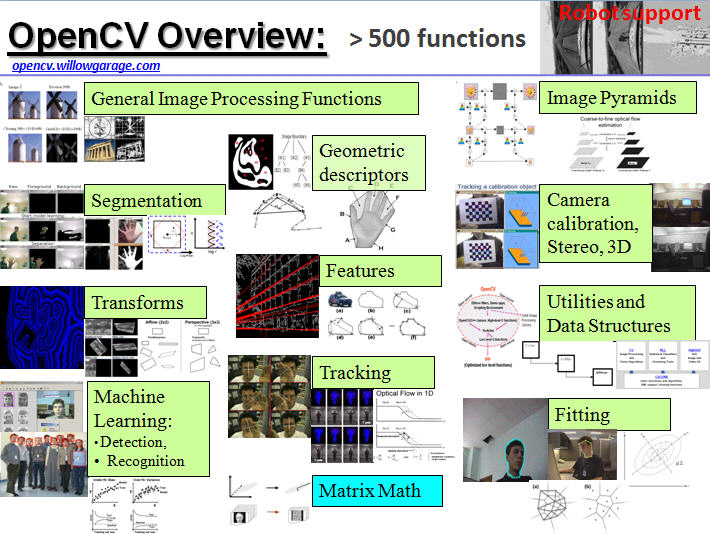 Figure 1: OpenCV, an algorithm library (courtesy Willow Garage)
Willow Garage dates from 2006. The company has been in the news a lot lately, subsequent to the...