Introduction To Computer Vision Using OpenCV (Software Demo)
Register or sign in to access the Embedded Vision Academy's free technical training content.
The training materials provided by the Embedded Vision Academy are offered free of charge to everyone. All we ask in return is that you register, and tell us a little about yourself so that we can understand a bit about our audience. As detailed in our Privacy Policy, we will not share your registration information, nor contact you, except with your consent.
Registration is free and takes less than one minute. Click here to register, and get full access to the Embedded Vision Academy's unique technical training content.
If you've already registered, click here to sign in.
See a sample of this page's content below:
---
The BDTI OpenCV Executable Demo Package is an easy-to-use tool which allows anyone with a Windows computer and a web camera to experiment with some of the algorithms in OpenCV v2.3. After downloading the installer zip file, double-click on the zip file to uncompress its contents, then double-click on the setup.exe file.
Download "BDTI_OpenCV_Executable_Demo_Package.zip" (149.6 MBytes, updated May 7, 2012)
---
For more information about BDTI, please send the company an email or visit the company's website.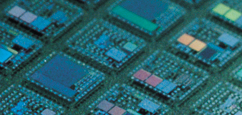 Subscribe to the Embedded Vision Insights Newsletter