Vision Tank Start-Up Competition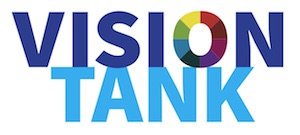 The Vision Tank is the Embedded Vision Summit's start-up competition in which promising new companies compete for a chance to win a $5,000 grand prize, membershp in the Embedded Vision Alliance, and valuable publicity!
The Vision Tank is the Embedded Vision Summit's annual start-up competition, showcasing the best new ventures using computer vision and visual AI in their products or services. Open to early-stage companies, entrants are judged on four criteria: technology innovation, business plan, team and business opportunity.
Two awards are given out each year: the Judges' Award and the Audience Choice Award. The winner of the Vision Tank Judges' Award will receive a $5,000 cash prize, and both winners will each receive a one-year membership in the Embedded Vision Alliance (a $12,000 value). They'll also get one-on-one advice from the judges, as well as valuable introductions to potential investors, customers, employees and suppliers.
From a record field of 50 outstanding entrants our judges had a hard time picking. But after intense deliberation the winners and finalists are ...
2019 Audience's Choice Award Winner
BlinkAI Technologies utilizes machine learning to enhance sensor performance, extending the range of what cameras can see and detect in the real world. Building upon proprietary deep learning techniques, the company has developed robust low-light video inference deployed on efficient low-power devices for camera-embedded systems. Presenter: Bo Zhu, CTO.
2019 Judges' Choice Award Winner
Strayos is a 3D visual AI platform using drone images to reduce cost and improve efficiency in job sites. Its software helps mining and quarry operators optimize the placement of drill holes and quantities of explosives and improve site productivity and safety by providing highly accurate survey data analytics. Presenter: Ravi Sahu, CEO.
2019 Finalists
Entropix provides better vision for computer vision. Its patented technology employs dual sensor cameras with AI and deep learning software to extract extreme levels of detail from video and still images for ultra-accurate intelligent video analytics. This patented computational resolution reconstruction supercharges video data analytics detection and classification. Presenter: Dwight Linden, COO and Co-founder.
Robotic Materials enables robotic components with human-like manipulation skills for the robotics industry. The company provides a sensing hand mechanism using tactile sensing, stereo vision and high-performance embedded vision to mimic the tight integration of sensing, actuation, computation and communication found in natural systems. Presenter: Austin Miller, Robotics Engineer.
Vyrill is focused on helping to understand and interpret the massive amount of user-generated video content (UGVC) on social media and the web and offers a proprietary AI-powered platform for UGVC discovery, analytics, licensing and content marketing to help brand marketers better understand their customers. Presenter: Barbara Rosario, CTO and Co-founder.
---
Come watch these finalists present at the Embedded Vision Summit on Wednesday, May 22, 2019!
Vision Tank Judges:

Founder and CEO, Argus Insights

Professor and Computer Engineering Director, Arizona State University

Executive Director, Embedded Vision Alliance
See you at the Summit! May 18-21 in Santa Clara, California!