Vision Entrepreneurs' Panel
Monday, May 1,

5:00 PM

-

6:00 PM
Summit Track:
Business Insights
What can we learn from leaders of successful vision-based start-ups? The expanding applications of embedded vision are opening up exciting business opportunities, and countless entrepreneurs are developing diverse vision-based end-products and enabling technologies. But building a vision-based company brings unique risks and challenges. This panel brings together an amazing group of visionary leaders who have conceived and scaled vision-based businesses to multi-hundred-million-dollar valuations. Sharing their failures as well as their successes, along with key lessons learned, these successful entrepreneurs will "pay it forward" – helping to enable the next generation of vision-based start-up leaders.
Our panel consists of: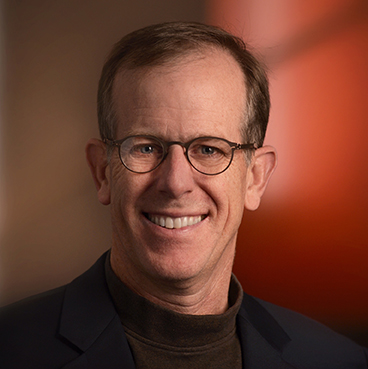 Chris Rowen (Moderator)
CEO, Cognite Ventures

Dr. Chris Rowen is the founder and CEO of Cognite Ventures. Chris is a well-known Silicon Valley entrepreneur and technologist. He has served as CTO for Cadence's IP Group, where he and his team develop new processor and memory for advanced applications in mobile, automotive, infrastructure, deep learning and IoT systems. The team has become one of the leading innovators in automated neural network optimization and ultra-efficient neural network processing engines for embedded systems. Chris joined Cadence after its acquisition of Tensilica, the company he founded to develop extensible processors. He led Tensilica as CEO and later, CTO, to become one of the leading embedded architectures, with more than 225 chip and system company licensees, who together ship more than 4 billion cores per year. Before founding Tensilica in 1997, he was VP and GM of the Design Reuse Group at Synopsys. Chris also was a pioneer in developing RISC architecture and helped found MIPS Computer Systems, where he was VP of Microprocessor Development. He holds an MSEE and PhD in electrical engineering from Stanford and a BA in physics from Harvard. He holds more than 40 US and international patents. He was named an IEEE Fellow in 2015 for his work in development of microprocessor technology. He started Cognite Ventures in 2016 to develop, advise and invest in new entrepreneurial ventures, especially around cognitive computing.



Mark Bowles
Entrepreneur; Founder, ecoATM

A highly successful serial entrepreneur, VC-backed seven times, with more than a quarter of a billion in venture capital backing and hundreds of millions more in returns. Most recently, he founded ecoATM, which was acquired for $350M. Mark is prolific inventor with 9 issued patents and over 30 patent applications, 2 National Science Foundation research grants, and dozens of product awards. Mark is also an active venture investor in another 2 dozen technology start-ups. Mark's passion is supporting other passionate entrepreneurs.


Michael Tusch
CEO
Michael Tusch started his career as a researcher in semiconductor quantum theory at Oxford University, before deciding to form a tech startup. He founded Apical in 2002 to address the then-upcoming needs of emerging digital imaging devices, helping them see the world like the eye using embedded imaging software and hardware. Apical also pioneered embedded vision technology, aiming to enable low cost, low power intelligence at the edge. Apical was acquired by ARM in May 2016.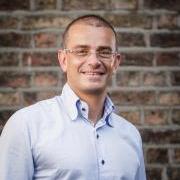 Remi El-Ouazzane
CEO, Movidius (an Intel company)
Remi serves as Vice-President and General Manager of the Movidius brand within Intel's Perceptual Computing group. Prior to his role at Intel, Remi served as the CEO of Movidius since 2013. As CEO he guided the company through technology commercialization and successfully positioned the company as the leading provider of advanced embedded machine vision solutions. Movidius was acquired by Intel in late 2016.
Before joining Movidius, Remi spent 15 years at Texas Instruments where he served as Vice President and worldwide general manager of the Open Multimedia Applications Platform (OMAP) Business Unit. In this role, he led development of strategic relationships with Amazon, Google and Microsoft and dramatically increased revenue during his tenure overseeing operations, R&D and global sales and marketing for the OMAP Business Unit. Prior to leading OMAP, Remi held a number of business and engineering roles of increasing responsibility across business units within Texas Instruments.
Remi graduated from Harvard Business School's GMP program. He also holds a master's degree of science in semiconductor physics engineering from the Grenoble (France) Institute of Technology (Grenoble INP) and graduated in economics and finance from the Grenoble (France) Institute of Political Studies (IEP Grenoble). Remi is also an alumni of the Young Leader program from the French American Foundation.