Xilinx Plug and Play IP Cores
Xilinx Intellectual Property (IP) are key building blocks of Xilinx Targeted Design Platforms. These EV building blocks allow customers to free up precious time and resources you would normally spend developing standard functions and focus instead on the aspects of your design that differentiate your product from the competition.

To discover what Xilinx offers in EV IP Cores, just click on the some of the IP cores listed below:
An extensive catalog of base-level cores is available to address the general needs of FPGA designers, as well as robust domain- and market-specific cores to address requirements found in DSP, Embedded, and Connectivity designs.
For more Xilinx Plug and Play IP cores, click here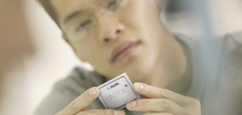 Subscribe to the Embedded Vision Insights Newsletter