Xilinx Partners
Over the past few decades, Xilinx and our partners have developed a robust ecosystem of IP, boards, tools, services, and support through the Xilinx alliance partners program. Moving forward with these alliance partners, targeted design platforms will be extensible through third-party IP, software, boards, and design services, and leveraged in customer designs. The Xilinx Alliance Program is a worldwide ecosystem of qualified companies collaborating with Xilinx to help customers develop products faster and with confidence on Targeted Design Platforms. Leveraging open platforms and standards, Xilinx has built this ecosystem to meet customer needs and is committed to its long-term success. Comprised of FPGA IP providers, EDA vendors, embedded software providers, system integrators, and hardware suppliers, Alliance members help accelerate the design process while minimizing risk.
To facilitate the integration of the ecosystem products into design platforms, Xilinx is transitioning from what has been historically a closed platform approach to an open platform approach. Specifically, Xilinx is moving to industry standards and interfaces. In the IP area, Xilinx is movingto interconnect standards, IP repository standards, and industry-standard encryption methods.
Xilinx will also define and open application programming interfaces (APIs) to facilitate the adoption of third-party tools into a user's flow, enabling the user to benefit from best-in-class design creation, verification, and implementation tools.
These changes provide significant benefits to designers and the Xilinx third-party alliance members, by enabling them to more easily integrate their products and services into a standardized development, integration, and delivery methodology. These changes will result in greater development efficiencies for both the third-party alliance members and our mutual customers.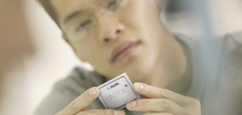 Subscribe to the Embedded Vision Insights Newsletter