Stereo Vision: Facing the Challenges and Seeing the Opportunities for ADAS Applications
Register or sign in to access the Embedded Vision Academy's free technical training content.
The training materials provided by the Embedded Vision Academy are offered free of charge to everyone. All we ask in return is that you register, and tell us a little about yourself so that we can understand a bit about our audience. As detailed in our Privacy Policy, we will not share your registration information, nor contact you, except with your consent.
Registration is free and takes less than one minute. Click here to register, and get full access to the Embedded Vision Academy's unique technical training content.
If you've already registered, click here to sign in.
See a sample of this page's content below:
---
This technical article was originally published on Texas Instruments' website (PDF). It is reprinted here with the permission of Texas Instruments.
Introduction
Cameras are the most precise mechanisms used to capture accurate data at high resolution. Like human eyes, cameras capture the resolution, minutiae and vividness of a scene with such beautiful detail that no other sensors such as radar, ultrasonic and lasers can match. The prehistoric paintings discovered and dated back tens of thousands of years ago in caves across the world are testaments that pictures and paintings coupled with visual sense have been the preferred method to convey accurate information[1].
The next engineering frontier, that some might argue will be the most challenging for the technology community, is real-time machine vision and intelligence. The applications include, but are not limited to, real-time medical analytics (surgical robots), industrial machines and cars that are driven with autonomous intelligence. In this particular paper, we will focus on autonomous Advanced Driver Assistance Systems (ADAS) applications and how cameras and stereo vision in particular is the keystone for safe, autonomous cars that can "see and drive" themselves.
The key applications that require cameras for ADAS are shown below in Figure 1. Some of the applications shown can be implemented using just a vision system such as forward-, rear- and side-mounted cameras for pedestrian detection, traffic sign recognition, blind spots and lane detect systems. Others such as intelligent adaptive cruise control can be implemented robustly as a fusion of radar data with the camera sensors, especially for complex scenarios such as city traffic, curvy non-straight roads or higher speeds.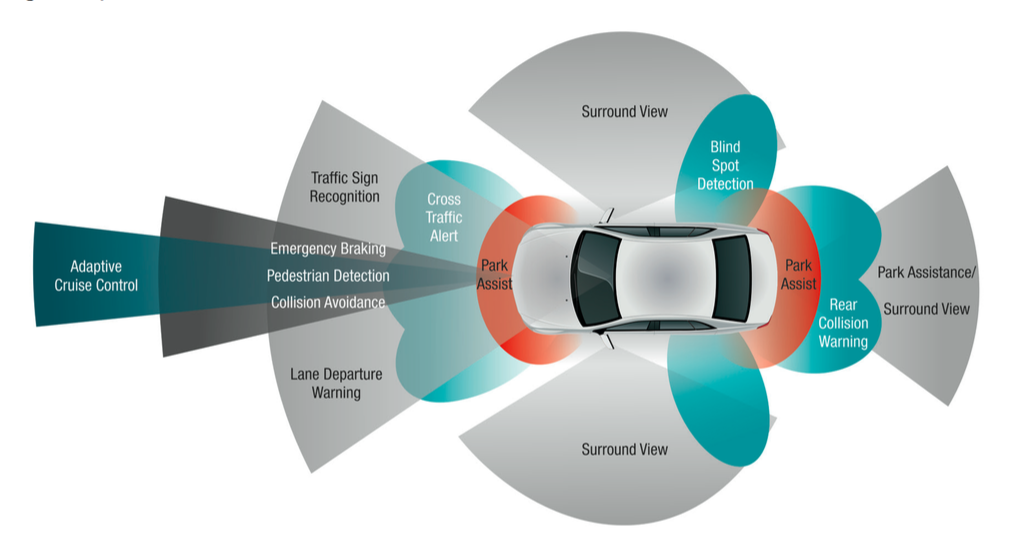 Figure 1: Applications of camera sensors for ADAS in a modern vehicle: (a) Forward facing camera for – lane detect, pedestrian detect, traffic sign recognition and emergency braking. (b) Side- and rear-facing cameras for parking assistance, blind spot detection and cross traffic alerts.
What kind of camera is needed?
All the real world scenes that a camera encounters are three dimensional. The objects that are at different depths in real world may appear to be adjacent to each other in the two-dimensional mapped world of the camera sensor. Figure 2 shows a picture from the Middlebury image dataset[2]. Clearly the motor bike in the foreground of the picture is about two meters closer to the camera than the storage shelf in the background. Please pay attention to point 1...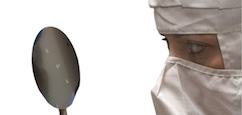 Subscribe to the Embedded Vision Insights Newsletter
For More Information