"Data-driven Business Models Enabled by 3D Vision Technology," a Presentation from FRAMOS
Register or sign in to access the Embedded Vision Academy's free technical training content.
The training materials provided by the Embedded Vision Academy are offered free of charge to everyone. All we ask in return is that you register, and tell us a little about yourself so that we can understand a bit about our audience. As detailed in our Privacy Policy, we will not share your registration information, nor contact you, except with your consent.
Registration is free and takes less than one minute. Click here to register, and get full access to the Embedded Vision Academy's unique technical training content.
If you've already registered, click here to sign in.
See a sample of this page's content below:
---
Christopher Scheubel, Head of IP and Business Development at FRAMOS, presents the "Data-driven Business Models Enabled by 3D Vision Technology" tutorial at the May 2018 Embedded Vision Summit.
This presentation describes which applications are enabled by low-cost 3D vision technology, such as home robotics, smart cities/communities and drones for precision farming, and which business models can be based on the generated data. All industry verticals directly benefit from 3D vision, but even more value can be generated based on the enormous generated 3D data set. A vacuum cleaner robot will map its environment using SLAM algorithms, for example, to maneuver intelligently around obstacles and avoid running over valuables like jewelry.
Beyond this direct benefit, an extremely rich data set is created, containing information on apartment size and furniture. This information can be used for target marketing, as the robot has already mapped out how big the new couch could be. The furniture arrangement across many households could be used for future apartment design. This presentation explores these kinds of data-driven business models for key industry verticals.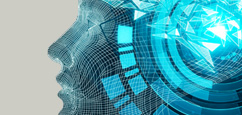 Subscribe to the Embedded Vision Insights Newsletter
For More Information