"Addressing Corner Cases in Embedded Computer Vision Applications," a Presentation from Netradyne
Register or sign in to access the Embedded Vision Academy's free technical training content.
The training materials provided by the Embedded Vision Academy are offered free of charge to everyone. All we ask in return is that you register, and tell us a little about yourself so that we can understand a bit about our audience. As detailed in our Privacy Policy, we will not share your registration information, nor contact you, except with your consent.
Registration is free and takes less than one minute. Click here to register, and get full access to the Embedded Vision Academy's unique technical training content.
If you've already registered, click here to sign in.
See a sample of this page's content below:
---
David Julian, CTO and Founder of Netradyne, presents the "Addressing Corner Cases in Embedded Computer Vision Applications" tutorial at the May 2019 Embedded Vision Summit.
Many embedded vision applications require solutions that are robust in the face of very diverse real-world inputs. For example, in automotive applications, vision-based safety systems may encounter unusual configurations of road signs, or unfamiliar temporary barriers around construction sites. In this talk, Julian presents the approach that his company uses to address these "corner cases" in the development of Netradyne's intelligent driver-safety monitoring system (IDMS).
The essence of the company' approach is establishing a virtuous cycle which begins with running analytics at the edge and identifying scenarios of interest and corner cases on the embedded edge device. Data from these cases is then uploaded to the cloud, where it is labeled and then utilized for training new deep learning and analytics models. These new models are then deployed to the embedded device to enable improved performance and begin the cycle anew. Juian also looks at how his company uses this virtuous cycle to develop and deploy new features. Additionally, he shows how his company leverages customer expertise to help identify corner cases at scale.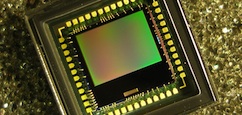 Subscribe to the Embedded Vision Insights Newsletter