"Optimizing SSD Object Detection for Low-power Devices," a Presentation from Allegro
Register or sign in to access the Embedded Vision Academy's free technical training content.
The training materials provided by the Embedded Vision Academy are offered free of charge to everyone. All we ask in return is that you register, and tell us a little about yourself so that we can understand a bit about our audience. As detailed in our Privacy Policy, we will not share your registration information, nor contact you, except with your consent.
Registration is free and takes less than one minute. Click here to register, and get full access to the Embedded Vision Academy's unique technical training content.
If you've already registered, click here to sign in.
See a sample of this page's content below:
---
Moses Guttmann, CTO and founder of Allegro, presents the "Optimizing SSD Object Detection for Low-power Devices" tutorial at the May 2019 Embedded Vision Summit.
Deep learning-based computer vision models have gained traction in applications requiring object detection, thanks to their accuracy and flexibility. For deployment on low-power hardware, single-shot detection (SSD) models are attractive due to their speed when operating on inputs with small spatial dimensions.
The key challenge in creating efficient embedded implementations of SSD is not in the feature extraction module, but rather is due to the non-linear bottleneck in the detection stage, which does not lend itself to parallelization. This hinders the ability to lower the processing time per frame, even with custom hardware.
Guttmann describes in detail a data-centric optimization approach to SSD. The approach drastically lowers the number of priors ("anchors") needed for the detection, and thus linearly decreases time spent on this costly part of the computation. Thus, specialized processors and custom hardware may be better utilized, yielding higher performance and lower latency regardless of the specific hardware used.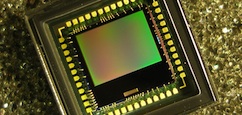 Subscribe to the Embedded Vision Insights Newsletter