May 2017 Embedded Vision Summit Vision Tank Competition Finalist Presentations
Register or sign in to access the Embedded Vision Academy's free technical training content.
The training materials provided by the Embedded Vision Academy are offered free of charge to everyone. All we ask in return is that you register, and tell us a little about yourself so that we can understand a bit about our audience. As detailed in our Privacy Policy, we will not share your registration information, nor contact you, except with your consent.
Registration is free and takes less than one minute. Click here to register, and get full access to the Embedded Vision Academy's unique technical training content.
If you've already registered, click here to sign in.
See a sample of this page's content below:
---
Adam Rowell, CTO of Lucid VR, Nitsa Einan, VP of Business Development at Imagry, Anthony Ashbrook, Founder and CEO of Machines With Vision, Grace Tsai, Founding Engineer at PerceptIn, and Grégoire Gentil, Founder of Always Innovating, deliver their Vision Tank finalist presentations at the May 2017 Embedded Vision Summit.
The Vision Tank, a unique spin on the Shark Tank reality show, introduces companies that incorporate visual intelligence in their products in an innovative way and who are looking for investment, partnerships, technology, and customers. In a lively, engaging, and interactive format, these companies compete for awards and prizes as well as benefitting from the feedback of an expert panel of judges: Nik Gagvani, President of CheckVideo; Vin Ratford, Executive Director of the Embedded Vision Alliance; Dave Rosenberg, Managing Director at GE Ventures; and John Feland, Master of Ceremonies and CEO, Argus Insights.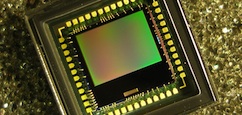 Subscribe to the Embedded Vision Insights Newsletter
For More Information