"Designing a Stereo IP Camera From Scratch," a Presentation from ELVEES
Register or sign in to access the Embedded Vision Academy's free technical training content.
The training materials provided by the Embedded Vision Academy are offered free of charge to everyone. All we ask in return is that you register, and tell us a little about yourself so that we can understand a bit about our audience. As detailed in our Privacy Policy, we will not share your registration information, nor contact you, except with your consent.
Registration is free and takes less than one minute. Click here to register, and get full access to the Embedded Vision Academy's unique technical training content.
If you've already registered, click here to sign in.
See a sample of this page's content below:
---
Anton Leontiev, Embedded Software Architect at ELVEES, JSC, presents the "Designing a Stereo IP Camera From Scratch" tutorial at the May 2017 Embedded Vision Summit.
As the number of cameras in an intelligent video surveillance system increases, server processing of the video quickly becomes a bottleneck. On the other hand, when computer vision algorithms are moved to a resource-limited camera platform, their output quality is often unsatisfactory.
The effectiveness of vision algorithms for surveillance can be greatly improved by using a depth map in addition to the regular image. Thus, using a stereo camera is a way to enable offloading of advanced algorithms from servers to IP cameras. This talk covers the main problems arising during the design of an embedded stereo IP camera, including capturing video streams from two sensors, frame synchronization between sensors, stereo calibration algorithms, and, finally, disparity map calculation.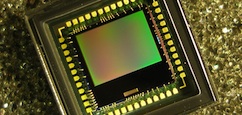 Subscribe to the Embedded Vision Insights Newsletter