"Designing CNN Algorithms for Real-time Applications," a Presentation from Almond AI
Register or sign in to access the Embedded Vision Academy's free technical training content.
The training materials provided by the Embedded Vision Academy are offered free of charge to everyone. All we ask in return is that you register, and tell us a little about yourself so that we can understand a bit about our audience. As detailed in our Privacy Policy, we will not share your registration information, nor contact you, except with your consent.
Registration is free and takes less than one minute. Click here to register, and get full access to the Embedded Vision Academy's unique technical training content.
If you've already registered, click here to sign in.
See a sample of this page's content below:
---
Matthew Chiu, Founder of Almond AI, presents the "Designing CNN Algorithms for Real-time Applications" tutorial at the May 2017 Embedded Vision Summit.
The real-time performance of CNN-based applications can be improved several-fold by making smart decisions at each step of the design process – from the selection of the machine learning framework and libraries used to the design of the neural network algorithm to the implementation of the algorithm on the target platform. This talk delves into how to evaluate the runtime performance of a CNN from a software architecture standpoint. It then explains in detail how to build a neural network from the ground up based on the requirements of the target hardware platform.
Chiu shares his ideas on how to improve performance without sacrificing accuracy, by applying recent research on training very deep networks. He also shows examples of how network optimization can be achieved at the algorithm design level by making a more efficient use of weights before the model is compressed via more traditional methods for deployment in a real-time application.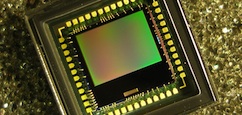 Subscribe to the Embedded Vision Insights Newsletter