"Key Trends Driving the Proliferation of Visual Perception," a Presentation from the Embedded Vision Alliance
Register or sign in to access the Embedded Vision Academy's free technical training content.
The training materials provided by the Embedded Vision Academy are offered free of charge to everyone. All we ask in return is that you register, and tell us a little about yourself so that we can understand a bit about our audience. As detailed in our Privacy Policy, we will not share your registration information, nor contact you, except with your consent.
Registration is free and takes less than one minute. Click here to register, and get full access to the Embedded Vision Academy's unique technical training content.
If you've already registered, click here to sign in.
See a sample of this page's content below:
---
On December 4, 2018, Embedded Vision Alliance founder Jeff Bier delivered the presentation "The Four Key Trends Driving the Proliferation of Visual Perception" to the Bay Area Computer Vision and Deep Learning Meetup Group. From the event description:
Recent updates in computer vision markets and technology
Computer vision has gained rapid adaption in recent years and in this year ending event being hosted at AMD, we'll talk about latest advances in computer vision.
Jeff Bier from BDTI and the Embedded Vision Alliance will share his unique perspective on the key trends driving the accelerating progress of computer vision technology and applications, including developments in algorithms, processors, development tools and sensors.
Speaker Bio:
Jeff Bier – Founder, Embedded Vision Alliance and President, BDTI
Jeff Bier is the founder of the Embedded Vision Alliance (www.embedded-vision.com), a partnership of 90+ technology companies that works to enable the widespread use of practical computer vision. He is also the General Chairman of the Embedded Vision Summit — the only conference devoted to enabling product creators to build better products using computer vision, at the edge and in the cloud.
In addition, Jeff is president of BDTI (www.BDTI.com). For over 25 years, he has led BDTI in helping hundreds of companies choose the right processors and develop optimized software for demanding applications in computer vision, deep learning, audio and video.
Jeff is a frequent keynote and invited speaker at industry conferences, and writes the popular monthly column "Impulse Response". Jeff earned B.S. and M.S. degrees in electrical engineering from Princeton University and U.C. Berkeley.
---
The Embedded Vision Alliance, a worldwide organization of technology developers and providers, is working to empower product creators to transform the potential of vision processing into reality. The Embedded Vision Alliance's mission is to provide product creators with practical education, information and insights to help them incorporate vision capabilities into new and existing products. To execute this mission, the Embedded Vision Alliance maintains a website providing tutorial articles, videos, code downloads and a discussion forum staffed by technology experts. Registered website users can also receive the Embedded Vision Alliance's twice-monthly email newsletter, Embedded Vision Insights, among other benefits.
The Embedded Vision Alliance...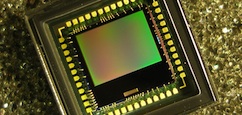 Subscribe to the Embedded Vision Insights Newsletter