Embedded Vision Insights: September 30, 2013 Edition
Register or sign in to access the Embedded Vision Academy's free technical training content.
The training materials provided by the Embedded Vision Academy are offered free of charge to everyone. All we ask in return is that you register, and tell us a little about yourself so that we can understand a bit about our audience. As detailed in our Privacy Policy, we will not share your registration information, nor contact you, except with your consent.
Registration is free and takes less than one minute. Click here to register, and get full access to the Embedded Vision Academy's unique technical training content.
If you've already registered, click here to sign in.
See a sample of this page's content below:
---
In this edition of Embedded Vision Insights:
LETTER FROM THE EDITOR
Dear Colleague,
It's finally here: the week that those of us in the Alliance have been steadily and intensively working toward ever since the conclusion of the mid-April Embedded Vision Summit. In two days, on October 2, the next Embedded Vision Summit, a technical educational forum for product creators interested in incorporating visual intelligence into electronic systems and software, will take place in Westford, Massachusetts. One day later, Alliance member companies will hold two half-day hands-on embedded vision workshops. And in parallel, Alliance member representatives will be meeting to (among other things) begin planning the next set of Embedded Vision Summits.
If you've already registered for the Embedded Vision Summit East (and one or both workshops, of course), congratulations! I look forward to seeing and meeting you there. And if you haven't yet registered, especially if you're located (or can travel) to the Boston, MA region, what are you waiting for? Check out the comprehensive (and, I must say, mighty impressive) Embedded Vision Summit agenda, along with the next-day workshops' event pages. Peruse the detailed presentation abstracts, along with the illustrious presenter biographies. And then hit up the...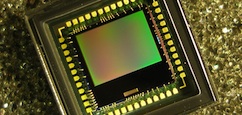 Subscribe to the Embedded Vision Insights Newsletter