Embedded Vision Insights: September 27, 2016 Edition
Register or sign in to access the Embedded Vision Academy's free technical training content.
The training materials provided by the Embedded Vision Academy are offered free of charge to everyone. All we ask in return is that you register, and tell us a little about yourself so that we can understand a bit about our audience. As detailed in our Privacy Policy, we will not share your registration information, nor contact you, except with your consent.
Registration is free and takes less than one minute. Click here to register, and get full access to the Embedded Vision Academy's unique technical training content.
If you've already registered, click here to sign in.
See a sample of this page's content below:
---
LETTER FROM THE EDITOR
Dear Colleague,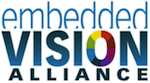 In the coming months, Embedded Vision Alliance member companies VeriSilicon and Xilinx will deliver several free, hour-long webinars on various computer vision topics, in partnership with the Alliance.
On October 19 at 10 am Pacific Time, VeriSilicon will present "Learning at the Speed of Sight," which discusses how the company's line of vision and image processing IP cores addresses various computer vision design challenges.
On November 2, also at 10 am PT, Xilinx will deliver "Vision with Precision: Medical Imaging," which covers the critical challenges facing developers of advanced medical imaging systems.
And on December 6, again at 10 am PT, Xilinx will present "Vision with Precision: Augmented Reality," which discusses a number of augmented reality use cases outside of the more commonly known consumer-oriented examples.
Visit the above linked event pages for more information on these free webinars, and to register online. And keep an eye on the webinars page at the Alliance website for more webinars to come.
Brian Dipert
Editor-In-Chief, Embedded Vision Alliance
FEATURED VIDEOS
...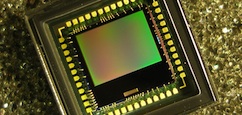 Subscribe to the Embedded Vision Insights Newsletter