Embedded Vision Insights: September 22, 2015 Edition
Register or sign in to access the Embedded Vision Academy's free technical training content.
The training materials provided by the Embedded Vision Academy are offered free of charge to everyone. All we ask in return is that you register, and tell us a little about yourself so that we can understand a bit about our audience. As detailed in our Privacy Policy, we will not share your registration information, nor contact you, except with your consent.
Registration is free and takes less than one minute. Click here to register, and get full access to the Embedded Vision Academy's unique technical training content.
If you've already registered, click here to sign in.
See a sample of this page's content below:
---
In this edition of Embedded Vision Insights:
LETTER FROM THE EDITOR
Dear Colleague,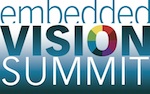 The final set of technical presentations from this year's Embedded Vision Summit is now on the Alliance website; I'd like to take this opportunity to tell you a bit about each of them. In "Enabling the Factory of the Future with Embedded Vision," Andy Chang, Senior Manager of Academic Research at National Instruments, explores how vision can be used to enable advanced manufacturing capabilities such as high-speed automated inspection and sorting, vision-guided robots that adapt to changing situations and collaborate safely with humans, and augmented reality to guide and assist human workers.
Herman Yau, Co-Founder and CEO of Tend, used his "Vision-as-a-Service: Democratization of Vision for Consumers and Businesses" talk to explain the architecture and business model behind VaaS, show how it is being deployed in a wide range of real-world use cases, and highlight some of the key challenges for VaaS and how they can be overcome. And in "Bringing New Capabilities to Users and Industries with Mobile 3D Vision," VanGogh Imaging's President Ken Lee explains how 3D vision differs from traditional approaches, highlights techniques that make 3D vision feasible in mobile devices, and shows how this technology is being used today to change...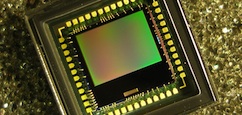 Subscribe to the Embedded Vision Insights Newsletter