Embedded Vision Insights: September 18, 2012 Edition
Register or sign in to access the Embedded Vision Academy's free technical training content.
The training materials provided by the Embedded Vision Academy are offered free of charge to everyone. All we ask in return is that you register, and tell us a little about yourself so that we can understand a bit about our audience. As detailed in our Privacy Policy, we will not share your registration information, nor contact you, except with your consent.
Registration is free and takes less than one minute. Click here to register, and get full access to the Embedded Vision Academy's unique technical training content.
If you've already registered, click here to sign in.
See a sample of this page's content below:
---
In this edition of Embedded Vision Insights:
LETTER FROM THE EDITOR
Dear Colleague,

In the previous edition of this newsletter, published just two weeks ago, I shared the news that the Alliance had just added two new members, Synopsys and VanGogh Imagine. At that time, I had already published a detailed writeup on Synopsys' embedded vision strategies and aspirations, and I promised that one would shortly follow on VanGogh. Well, I'm happy to extend the trend. The aforementioned VanGogh coverage is now live on the website, and the Alliance has added its third member for this month, image sensor developer Aptina Imaging. Stay tuned for more in-depth coverage of Aptina to appear soon.

Speaking of news, this week's a notable one for the Alliance. As you're receiving this newsletter on Tuesday, Alliance representatives Jeff Bier and Eric Gregori from BDTI will be presenting two classes and moderating an exhibit floor theater presentation on embedded vision applications from Analog Devices, Texas Instruments and Xilinx at the Embedded Systems Conference Boston, part of the DESIGN East series of shows. Later this same day, Bier and I will co-deliver a "Boot Camp" embedded vision tutorial to Alliance newcomers. Wednesday's the day-long Embedded Vision Summit, combining two keynotes and a variety of technical presentations from Alliance member companies, along with diverse product demonstrations. And Thursday...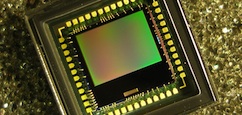 Subscribe to the Embedded Vision Insights Newsletter