Embedded Vision Insights: September 17, 2013 Edition
Register or sign in to access the Embedded Vision Academy's free technical training content.
The training materials provided by the Embedded Vision Academy are offered free of charge to everyone. All we ask in return is that you register, and tell us a little about yourself so that we can understand a bit about our audience. As detailed in our Privacy Policy, we will not share your registration information, nor contact you, except with your consent.
Registration is free and takes less than one minute. Click here to register, and get full access to the Embedded Vision Academy's unique technical training content.
If you've already registered, click here to sign in.
See a sample of this page's content below:
---
In this edition of Embedded Vision Insights:
LETTER FROM THE EDITOR
Dear Colleague,
Good news, everyone! The complete agenda for the Embedded Vision Summit East, to be held in Westford, Massachusetts on October 2, has just been published to the Alliance website. The Embedded Vision Summit East is a technical educational forum for product creators interested in incorporating visual intelligence into electronic systems and software. Scan through the day's agenda, and I'm confident you'll be impressed with the breadth and depth of the technical program we've assembled for your benefit.
The day will begin with the keynote, "Embedding Computer Vision in Everyday Life," by iRobot's Vice President of Advanced Development, Mario E. Munich. Also notable is a triumvirate of presentations from DARPA's Mike Geertsen and two DARPA contractors, Next Century Corporation and SRI International, regarding a set of general-purpose vision algorithm development tools which will soon be released in open-source form. The two-track, day-long program also includes 17 other technical presentations from the Alliance and 15 of its member companies.
As with past Summits, there'll also be a demo area packed with examples of vision technology. The demo area will be open during the morning and afternoon coffee breaks, the lunch hour, and the concluding cocktail reception, providing opportunities to enjoy some refreshments, get up close with some of the latest vision technology, and interact with experts from Alliance member companies. The Embedded Vision Summit East takes place in...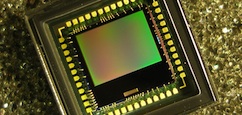 Subscribe to the Embedded Vision Insights Newsletter