Embedded Vision Insights: September 10, 2019 Edition
Register or sign in to access the Embedded Vision Academy's free technical training content.
The training materials provided by the Embedded Vision Academy are offered free of charge to everyone. All we ask in return is that you register, and tell us a little about yourself so that we can understand a bit about our audience. As detailed in our Privacy Policy, we will not share your registration information, nor contact you, except with your consent.
Registration is free and takes less than one minute. Click here to register, and get full access to the Embedded Vision Academy's unique technical training content.
If you've already registered, click here to sign in.
See a sample of this page's content below:
---
LETTER FROM THE EDITOR
Dear Colleague,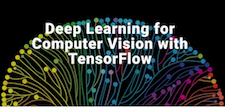 Deep Learning for Computer Vision with TensorFlow 2.0 is the Embedded Vision Alliance's in-person, hands-on technical training class. The next session will take place November 1 in Fremont, California, hosted by Alliance Member company Mentor. This one-day hands-on overview will give you the critical knowledge you need to develop deep learning computer vision applications with TensorFlow. Details, including online registration, can be found here.
Renesas Electronics America will deliver the free webinar "Renesas' Dynamically Reconfigurable Processor (DRP) Technology Enables a Hybrid Approach for Embedded Vision Solutions" on November 13 at 10 am PT, in partnership with the Embedded Vision Alliance. DRP technology, built into select Arm® Cortex-based RZ Family MPUs, accelerates image processing algorithms with runtime-reconfigurable hardware that delivers the acceleration benefits of dedicated circuitry while avoiding the cost and power penalties associated with embedded FPGA-based approaches. In this webinar, Renesas will explain the DRP architecture and its operation, present benchmarks and design examples demonstrating more than 10x the performance of traditional CPU-only solutions, and introduce resources for developing DRP-based embedded vision systems with the RZ/A2M MPU. For more information and to register, please see the event page.
The Alliance is looking for an experienced, talented, and energetic Marketing Manager to drive its marketing program -- both for the Alliance as a whole and for the various events that it runs. The ideal candidate has 5-10 years' experience devising and implementing marketing programs, either for high-tech companies or for events and conferences targeted at...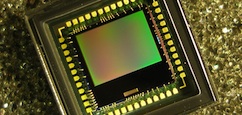 Subscribe to the Embedded Vision Insights Newsletter