Embedded Vision Insights: September 10, 2015 Edition
Register or sign in to access the Embedded Vision Academy's free technical training content.
The training materials provided by the Embedded Vision Academy are offered free of charge to everyone. All we ask in return is that you register, and tell us a little about yourself so that we can understand a bit about our audience. As detailed in our Privacy Policy, we will not share your registration information, nor contact you, except with your consent.
Registration is free and takes less than one minute. Click here to register, and get full access to the Embedded Vision Academy's unique technical training content.
If you've already registered, click here to sign in.
See a sample of this page's content below:
---
In this edition of Embedded Vision Insights:
LETTER FROM THE EDITOR
Dear Colleague,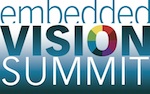 I'm excited to tell you about more great new video presentations from the recent Embedded Vision Summit. In "Using Vision to Create Smarter Consumer Devices with Improved Privacy," for example, Michael Tusch, CEO of Apical, explores what types of visual intelligence are currently feasible in consumer devices, and how this situation will evolve in the future. John Feland, CEO of Argus Insights, also focuses on the consumer segment in his talk "Overcoming Barriers to Consumer Adoption of Vision-enabled Products and Services," where he investigates the best and worst embedded vision implementations as described by real users, based on analysis of social media data.
Also make sure to check out "Trade-offs in Implementing Deep Neural Networks on FPGAs," by Nagesh Gupta, Founder of Auviz Systems, who presents alternative implementations of 3D convolutions on FPGAs and discusses tradeoffs among them. Simon Morris, CEO of CogniVue, provides an overview of vision-based ADAS in his presentation "Trends, Challenges and Opportunities in Vision-Based Automotive Safety and Autonomous Driving Systems." And in "...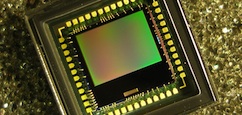 Subscribe to the Embedded Vision Insights Newsletter