Embedded Vision Insights: September 9, 2014 Edition
Register or sign in to access the Embedded Vision Academy's free technical training content.
The training materials provided by the Embedded Vision Academy are offered free of charge to everyone. All we ask in return is that you register, and tell us a little about yourself so that we can understand a bit about our audience. As detailed in our Privacy Policy, we will not share your registration information, nor contact you, except with your consent.
Registration is free and takes less than one minute. Click here to register, and get full access to the Embedded Vision Academy's unique technical training content.
If you've already registered, click here to sign in.
See a sample of this page's content below:
---
In this edition of Embedded Vision Insights:
LETTER FROM THE EDITOR
Dear Colleague,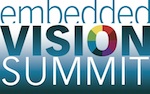 I'm pleased to report that the full suite of content from the late May Embedded Vision Summit is now published on the Alliance website. Demonstration videos which have appeared in just the last two weeks include those from:
CEVA: Various computer vision functions running on the company's MM3101 imaging and vision DSP core
PercepTonic: One video on smart surveillance systems, the other on Harris corner detection and Lucas-Kanade feature tracking
Synopsys: A HOG-based pedestrian detection application running on the company's processor cores
Texas Instruments: One video on an ADAS surround view application, the other showcasing a structured light depth camera setup
...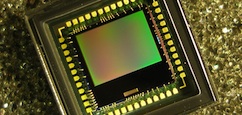 Subscribe to the Embedded Vision Insights Newsletter