Embedded Vision Insights: October 29, 2013 Edition
Register or sign in to access the Embedded Vision Academy's free technical training content.
The training materials provided by the Embedded Vision Academy are offered free of charge to everyone. All we ask in return is that you register, and tell us a little about yourself so that we can understand a bit about our audience. As detailed in our Privacy Policy, we will not share your registration information, nor contact you, except with your consent.
Registration is free and takes less than one minute. Click here to register, and get full access to the Embedded Vision Academy's unique technical training content.
If you've already registered, click here to sign in.
See a sample of this page's content below:
---
In this edition of Embedded Vision Insights:
LETTER FROM THE EDITOR
Dear Colleague,
Last time, regarding the recent Embedded Vision Summit East, I wrote, "We're busy editing the videos of the various presentations and demonstrations, which will begin appearing on the website shortly." I hope you'll be pleased with what we've accomplished so far in following through on that promise. Visit the "videos" resource page on the Alliance website, and you'll find the outstanding keynote presented by Mario Munich, Vice President of Advanced Development at iRobot. You'll also be able to view the sequence of presentations delivered by DARPA and two of its contractors, Next Century Corporation and SRI International, discussing two general-purpose vision algorithm selection and development tools that the organization and its contractors will soon make widely available on an open source basis as an adjunct of the OpenCV library. And you'll find a tutorial on feature detection and tracking from Marco Jacobs, Technical Marketing Director at videantis.
Additional...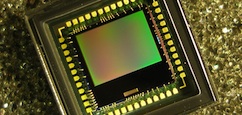 Subscribe to the Embedded Vision Insights Newsletter