Embedded Vision Insights: October 27, 2015 Edition
Register or sign in to access the Embedded Vision Academy's free technical training content.
The training materials provided by the Embedded Vision Academy are offered free of charge to everyone. All we ask in return is that you register, and tell us a little about yourself so that we can understand a bit about our audience. As detailed in our Privacy Policy, we will not share your registration information, nor contact you, except with your consent.
Registration is free and takes less than one minute. Click here to register, and get full access to the Embedded Vision Academy's unique technical training content.
If you've already registered, click here to sign in.
See a sample of this page's content below:
---
In this edition of Embedded Vision Insights:
LETTER FROM THE EDITOR
Dear Colleague,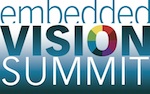 Highlights of new content on the Alliance website include two interesting technical articles from Alliance member companies. "A Quick Guide to Writing OpenCL Kernels for PowerVR Rogue GPUs," one in a series of tutorials by Imagination Technologies, gives an overview of OpenCL programming fundamentals, followed by an explanation of OpenCL execution on the company's GPUs. And "Paving the Way to Self-Driving Cars with Advanced Driver Assistance Systems," by Texas Instruments, explores the evolution in vehicle sensing, intelligence and control that will ultimately lead to self-driving cars.
We also have some great new demo videos. In the fast-developing world of embedded vision, demos are valuable for proving the practical feasibility of new approaches, and in sparking your imagination as to how you might employ these approaches in your own designs. SarmoTek's demonstration of its ADAS software, Texas Instruments' demonstration of structured light depth sensing and...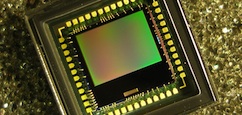 Subscribe to the Embedded Vision Insights Newsletter