Embedded Vision Insights: October 18, 2011 Edition
Register or sign in to access the Embedded Vision Academy's free technical training content.
The training materials provided by the Embedded Vision Academy are offered free of charge to everyone. All we ask in return is that you register, and tell us a little about yourself so that we can understand a bit about our audience. As detailed in our Privacy Policy, we will not share your registration information, nor contact you, except with your consent.
Registration is free and takes less than one minute. Click here to register, and get full access to the Embedded Vision Academy's unique technical training content.
If you've already registered, click here to sign in.
See a sample of this page's content below:
---
Dear Colleague,
Welcome to the second edition of Embedded Vision Insights, the newsletter of the Embedded Vision Alliance.
The Embedded Vision Alliance achieved a key milestone on September 20 with its successful premier Alliance Summit meeting, hosted by Alliance member Xilinx at its San Jose, CA facilities. The daylong series of briefings, planning sessions and relationship-building opportunities were judged highly rewarding by all in attendance, and set in place a solid foundation for 2012-and-beyond activities. Please see here for a detailed report on the day's events and outcomes.
The next quarterly Alliance Summit is scheduled for Tuesday, December 6 in Dallas, TX, hosted by Alliance member Texas Instruments. It immediately precedes Alliance member IMS Research's Touch-Gesture-Motion Conference in nearby Austin. If you're already a member of the Embedded Vision Alliance, mark that date in your calendar and plan to attend. If your company is interested in joining the Alliance, contact Jeremy Giddings at 510-451-1800 or giddings@embedded-vision.com for membership information. And please also continue to send us your feedback about this newsletter and how we can improve it. I look forward to hearing from you.
Brian Dipert
Editor-In-Chief, Embedded Vision Alliance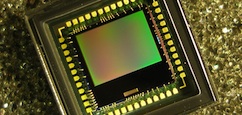 Subscribe to the Embedded Vision Insights Newsletter