Embedded Vision Insights: October 15, 2013 Edition
Register or sign in to access the Embedded Vision Academy's free technical training content.
The training materials provided by the Embedded Vision Academy are offered free of charge to everyone. All we ask in return is that you register, and tell us a little about yourself so that we can understand a bit about our audience. As detailed in our Privacy Policy, we will not share your registration information, nor contact you, except with your consent.
Registration is free and takes less than one minute. Click here to register, and get full access to the Embedded Vision Academy's unique technical training content.
If you've already registered, click here to sign in.
See a sample of this page's content below:
---
In this edition of Embedded Vision Insights:
LETTER FROM THE EDITOR
Dear Colleague,
Another Embedded Vision Summit has come and gone, and I'm feeling no shortage of satisfaction. This year's Embedded Vision Summit East drew even more attendees than last year, and they seemed pleased with the expanded program; the overall 8.6 (out of 10) event rating matched last year's equally impressive score. We're busy editing the videos of the various presentations and demonstrations, which will begin appearing on the website shortly. Keep an eye on the "Videos" page of the Alliance website for the content as it's published; subscribe to the Alliance's Facebook, LinkedIn and Twitter social media channels and site RSS feed for proactive notification.
For now, I encourage you to check out Alliance founder Jeff Bier's interview with Michael Tusch, founder and CEO of Apical, which took place the night before the Summit. Apical chose the event to introduce its Assertive Vision processor core, a real-time detection, classification and tracking engine capable of accurate analysis of people and other objects, and designed for integration into SoCs....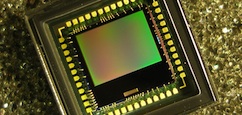 Subscribe to the Embedded Vision Insights Newsletter