Embedded Vision Insights: October 10, 2012 Edition
Register or sign in to access the Embedded Vision Academy's free technical training content.
The training materials provided by the Embedded Vision Academy are offered free of charge to everyone. All we ask in return is that you register, and tell us a little about yourself so that we can understand a bit about our audience. As detailed in our Privacy Policy, we will not share your registration information, nor contact you, except with your consent.
Registration is free and takes less than one minute. Click here to register, and get full access to the Embedded Vision Academy's unique technical training content.
If you've already registered, click here to sign in.
See a sample of this page's content below:
---
In this edition of Embedded Vision Insights:
LETTER FROM THE EDITOR
Dear Colleague,

The premier Embedded Vision Summit was three weeks ago, attended by more than 160 audience members, the vast majority of whom stuck around for the entire conference. Embedded Vision Alliance representatives also supported multiple activities the prior day, as well as the quarterly Embedded Vision Alliance Member Summit the next day. And I'm delighted to report that attendees of the various events passed along overwhelmingly positive feedback in their reviews.

If you weren't able to be in Boston, Massachusetts for the Embedded Vision Summit on September 19, or if you were in attendance but would like to refresh your memories, feel free to head to the Embedded Vision Academy section of the website, where you'll already find the first three published videos from the event. They are the keynotes from Professor Rosalind Picard of MIT and from Gary Bradski of the OpenCV Foundation, along with Alliance Founder Jeff Bier's introductory talk on embedded vision.

In the Academy, you'll also find an archive of all of the presentations delivered that day. And additional video and other Summit content will continue to appear on the site in...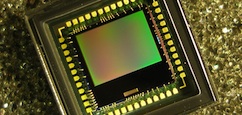 Subscribe to the Embedded Vision Insights Newsletter