Embedded Vision Insights: October 8, 2019 Edition
Register or sign in to access the Embedded Vision Academy's free technical training content.
The training materials provided by the Embedded Vision Academy are offered free of charge to everyone. All we ask in return is that you register, and tell us a little about yourself so that we can understand a bit about our audience. As detailed in our Privacy Policy, we will not share your registration information, nor contact you, except with your consent.
Registration is free and takes less than one minute. Click here to register, and get full access to the Embedded Vision Academy's unique technical training content.
If you've already registered, click here to sign in.
See a sample of this page's content below:
---
LETTER FROM THE EDITOR
Dear Colleague,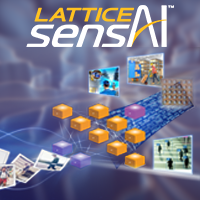 Next month, Lattice Semiconductor will deliver the free webinar "Delivering Milliwatt AI to the Edge with Ultra-Low Power FPGAs" in partnership with the Embedded Vision Alliance. Low power FPGAs are well suited for implementing machine learning inferencing at the edge, given their inherent parallel architecture along with the ability to adapt to evolving deep learning algorithms and architectures. Lattice's iCE40 UltraPlus and ECP5 product families support development of edge AI solutions that consume from 1 mW to 1 W on compact hardware platforms. To accelerate development, Lattice has also brought together the award-winning sensAI stack, which gives designers all of the tools they need to develop low power, high performance edge devices. Two webinar sessions will be offered: the first will take place at 11 am Pacific Time (2 pm Eastern Time) on November 19, timed for attendees in the Americas, while the second, at 6 am Pacific Time (2 pm Central European Time) on November 21, is intended for attendees in Europe. To register, please see the event page for the session you're interested in.

Alliance Member company Jon Peddie Research (JPR) is conducting a survey on the use of and interest in Linux, and would greatly appreciate your opinions and comments. The survey will take less than four minutes and, in exchange for your time, JPR will provide you with a free summary of its findings. Start the survey.

Brian Dipert
Editor-In-Chief, Embedded Vision Alliance

...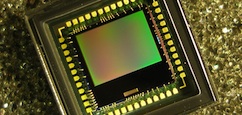 Subscribe to the Embedded Vision Insights Newsletter