Embedded Vision Insights: October 7, 2014 Edition
Register or sign in to access the Embedded Vision Academy's free technical training content.
The training materials provided by the Embedded Vision Academy are offered free of charge to everyone. All we ask in return is that you register, and tell us a little about yourself so that we can understand a bit about our audience. As detailed in our Privacy Policy, we will not share your registration information, nor contact you, except with your consent.
Registration is free and takes less than one minute. Click here to register, and get full access to the Embedded Vision Academy's unique technical training content.
If you've already registered, click here to sign in.
See a sample of this page's content below:
---
In this edition of Embedded Vision Insights:
LETTER FROM THE EDITOR
Dear Colleague,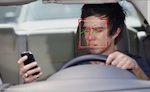 Advanced driver assistance systems (ADAS) are, as I'm sure any of you who've followed computer vision applications will agree, one of the fastest growing areas of this technology space. Roger Lanctot from market analyst firm Strategy Analytics spoke on ADAS trends and opportunities at May's Embedded Vision Alliance Member Meeting, echoing and updating the data which IHS's senior analyst Helena Perslow had shared with the Alliance membership two years earlier. I also encourage you to see my mid-2012 interview with Perslow for additional insights.
Market analyst firms aren't the only companies paying attention to ADAS. Alliance member company representatives frequently present technical tutorials and demonstrations of ADAS capabilities at the Embedded Vision Summit conferences, most recently earlier this year. And all of this industry attention certainly seems justified, when you consider the rapid spread of foundation ADAS features from initial luxury-car designs into today's higher volume mainstream and even entry-level vehicles. Consider, too, that features provided by ADAS are ever-expanding, as cars and trucks...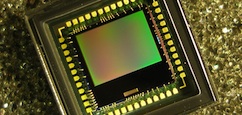 Subscribe to the Embedded Vision Insights Newsletter