Embedded Vision Insights: October 2, 2018 Edition
Register or sign in to access the Embedded Vision Academy's free technical training content.
The training materials provided by the Embedded Vision Academy are offered free of charge to everyone. All we ask in return is that you register, and tell us a little about yourself so that we can understand a bit about our audience. As detailed in our Privacy Policy, we will not share your registration information, nor contact you, except with your consent.
Registration is free and takes less than one minute. Click here to register, and get full access to the Embedded Vision Academy's unique technical training content.
If you've already registered, click here to sign in.
See a sample of this page's content below:
---
LETTER FROM THE EDITOR
Dear Colleague,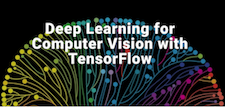 The next session of the Embedded Vision Alliance's in-person, hands-on technical training class series, Deep Learning for Computer Vision with TensorFlow, takes place in two days in San Jose, California. These classes give you the critical knowledge you need to develop deep learning computer vision applications with TensorFlow. The one-day class takes place this Thursday, October 4, 2018. Details, including online registration, can be found here.
Lattice Semiconductor will deliver the free webinar "Architecting Always-On, Context-Aware, On-Device AI Using Flexible Low-power FPGAs" on October 30, 2018 at 9 am Pacific Time, in partnership with the Embedded Vision Alliance. The webinar will be presented by Deepak Boppana, the company's Senior Director of Marketing, and Gordon Hands, Marketing Director for IP and Solutions (and a highly-rated Embedded Vision Summit presenter). In this webinar, the presenters will leverage the company's experience in developing low-cost, low-power, always-on, vision-based AI solutions to illustrate deep learning inferencing design tradeoffs and explore optimizations across edge processing implementations ranging from 1 mW to 1 W and $1 to $10. For more information, and to register, see the event page.
Brian Dipert
Editor-In-Chief, Embedded Vision Alliance
...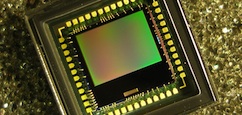 Subscribe to the Embedded Vision Insights Newsletter