Embedded Vision Insights: November 29, 2016 Edition
Register or sign in to access the Embedded Vision Academy's free technical training content.
The training materials provided by the Embedded Vision Academy are offered free of charge to everyone. All we ask in return is that you register, and tell us a little about yourself so that we can understand a bit about our audience. As detailed in our Privacy Policy, we will not share your registration information, nor contact you, except with your consent.
Registration is free and takes less than one minute. Click here to register, and get full access to the Embedded Vision Academy's unique technical training content.
If you've already registered, click here to sign in.
See a sample of this page's content below:
---
LETTER FROM THE EDITOR
Dear Colleague,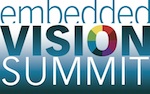 The Embedded Vision Summit is the most important industry event for innovators developing and deploying products using computer vision. Next year's Summit will take place May 1-3, 2017 in Santa Clara, California. We are assembling the presentation program and have a limited number of presentation opportunities. We are looking for insightful presentations that dig deep into the practical how-to of computer vision product development, trends and opportunities across all types of applications - cloud, embedded, wearables, mobile and PC.
We welcome presentation proposals on end-products using computer vision, practical development techniques, business insights and enabling technologies. Summit presentation proposals will be reviewed as they arrive, and Summit presentation slots are limited, so submit your proposal as soon as possible!
Presentation proposals are evaluated on a rolling basis throughout the year. To maximize the chances of your proposal being accepted, submit it early and follow the instructions below.
Please submit the following information via email to present@embedded-vision.com:
Company name, speaker name, job title, photo and brief bio (<150 words).
Presentation title.
Description of target audience (job function, experience level).
Purpose: What will the audience gain from this talk? (<25 words).
Abstract: Describe the scope and depth of the talk, including key examples to be used (<150 words).
Optional: a link to a video or audio recording of a past talk you've presented
If you have any questions, please email summit@embedded-vision.com. Thank you again for your support of the Embedded Vision Summit!
Brian Dipert
Editor-In-Chief, Embedded Vision Alliance
...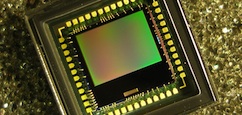 Subscribe to the Embedded Vision Insights Newsletter