Embedded Vision Insights: November 27, 2012 Edition
Register or sign in to access the Embedded Vision Academy's free technical training content.
The training materials provided by the Embedded Vision Academy are offered free of charge to everyone. All we ask in return is that you register, and tell us a little about yourself so that we can understand a bit about our audience. As detailed in our Privacy Policy, we will not share your registration information, nor contact you, except with your consent.
Registration is free and takes less than one minute. Click here to register, and get full access to the Embedded Vision Academy's unique technical training content.
If you've already registered, click here to sign in.
See a sample of this page's content below:
---
In this edition of Embedded Vision Insights:
LETTER FROM THE EDITOR
Dear Colleague,

The next Embedded Vision Alliance Member Summit is exactly two weeks away as I write these words, and as such you can imagine that I'm neck-deep in numerous associated projects' final preparations. Among other things, BDTI's Eric Gregori and I will be co-delivering (along with Rony Greenberg of eyeSight Mobile Technologies) the technology trends presentation this time, on the topic of embedded vision for mobile devices such as smartphones and tablets. Embedded vision development on consumer electronics products such as these is a subject that I regularly revisit in content published on the Embedded Vision Alliance website.

As I wrote in the introduction to the November 15, 2011 Embedded Vision Insights newsletter edition, "Cellular handsets and tablet computers are compelling platform for implementing embedded vision, by virtue of the prevelence of both front- and rear-mounted image sensors of sufficient resolution, the substantial available memory and processing resources, the systems' application-enabling portability, and (perhaps most importantly) the often-subsidized prices at which they're sold and their consequent large installed user base." Even though those image sensors primarily exist for photography and videoconferencing applications, they can also be leveraged for innumerable other compelling functions, some of which are discussed in the news writeups showcased in this newsletter edition. I look forward to discussing the subject...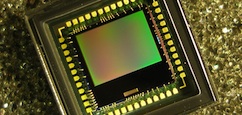 Subscribe to the Embedded Vision Insights Newsletter