Embedded Vision Insights: November 10, 2015 Edition
Register or sign in to access the Embedded Vision Academy's free technical training content.
The training materials provided by the Embedded Vision Academy are offered free of charge to everyone. All we ask in return is that you register, and tell us a little about yourself so that we can understand a bit about our audience. As detailed in our Privacy Policy, we will not share your registration information, nor contact you, except with your consent.
Registration is free and takes less than one minute. Click here to register, and get full access to the Embedded Vision Academy's unique technical training content.
If you've already registered, click here to sign in.
See a sample of this page's content below:
---
In this edition of Embedded Vision Insights:
LETTER FROM THE EDITOR
Dear Colleague,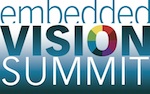 I'm delighted to tell you about three new videos published to the Alliance website. Basler begins with a tutorial on industrial camera interfaces; the different kinds and most common options available, followed by a practical design example. Synopsys focuses on ADAS; its video from the 2015 Embedded Vision Summit demonstrates a speed sign detection algorithm running on a FPGA-housed version of the company's neural-network-focused vision processor core. And speaking of FPGAs, Xilinx demonstrates in its Embedded Vision Summit video the company's new high-level SDSoC development environment, applicable to both Zynq-7000 and newest Zynq UltraScale CPU+FPGA chips.
There's also plenty of new written content on the Alliance website. "Increasing Performance and Power Efficiency in Heterogeneous Software," the latest in a series of articles from Imagination Technologies, describes a typical use case for heterogeneous computing and the challenges (and their solutions) that result from moving to a heterogeneous programming model. Shorter writeups come from Auviz Systems, with a...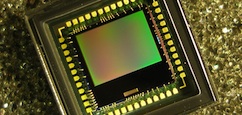 Subscribe to the Embedded Vision Insights Newsletter