Embedded Vision Insights: November 8, 2016 Edition
Register or sign in to access the Embedded Vision Academy's free technical training content.
The training materials provided by the Embedded Vision Academy are offered free of charge to everyone. All we ask in return is that you register, and tell us a little about yourself so that we can understand a bit about our audience. As detailed in our Privacy Policy, we will not share your registration information, nor contact you, except with your consent.
Registration is free and takes less than one minute. Click here to register, and get full access to the Embedded Vision Academy's unique technical training content.
If you've already registered, click here to sign in.
See a sample of this page's content below:
---
FEATURED VIDEOS
"Implementing Eye Tracking for Medical, Automotive and Headset Applications," a Presentation from Xilinx and EyeTech Digital Systems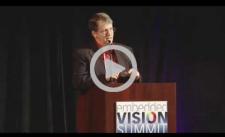 When humans communicate with each other, we get important cues from watching each other's eyes. Similarly, machines can gain valuable information and new capabilities by detecting and tracking users' gazes. Robust eye tracking was once limited to cumbersome laboratory set-ups, but today, thanks to improvements in sensors, processors and algorithms, eye tracking can be embedded into a wide range of products such as medical devices, industrial equipment, digital signage and cars. In these applications, eye tracking enables seamless augmented reality, natural user interfaces, and analysis of which objects and information are most interesting to users. In this presentation, Dan Isaacs, Director of Smarter Connected Systems at Xilinx, and Robert Chappell, Founder of EyeTech Digital Systems, present the design of a portable/wearable eye-tracking system. They introduce the fundamental techniques used for eye tracking. They then explore the challenges of implementing robust eye-tracking in a cost- and power-constrained system, and show an innovative design implemented on a programmable SoC that overcomes these challenges. They conclude with a live demo of the eye-tracking system.
"Techniques for Efficient Implementation of Deep Neural Networks," a Presentation from Stanford...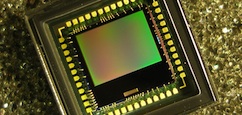 Subscribe to the Embedded Vision Insights Newsletter