Embedded Vision Insights: November 5, 2019 Edition
Register or sign in to access the Embedded Vision Academy's free technical training content.
The training materials provided by the Embedded Vision Academy are offered free of charge to everyone. All we ask in return is that you register, and tell us a little about yourself so that we can understand a bit about our audience. As detailed in our Privacy Policy, we will not share your registration information, nor contact you, except with your consent.
Registration is free and takes less than one minute. Click here to register, and get full access to the Embedded Vision Academy's unique technical training content.
If you've already registered, click here to sign in.
See a sample of this page's content below:
---
LETTER FROM THE EDITOR
Dear Colleague,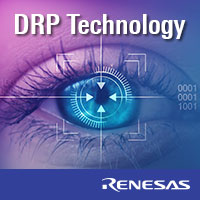 Next Wednesday, November 13 at 10 am PT, Renesas Electronics America will deliver the free webinar "Renesas' Dynamically Reconfigurable Processor (DRP) Technology Enables a Hybrid Approach for Embedded Vision Solutions" in partnership with the Embedded Vision Alliance. DRP technology, built into select Arm Cortex-based RZ Family MPUs, accelerates image processing algorithms with runtime-reconfigurable hardware that delivers the acceleration benefits of dedicated circuitry while avoiding the cost and power penalties associated with embedded FPGA-based approaches. In this webinar, Renesas will explain the DRP architecture and its operation, present benchmarks and design examples demonstrating more than 10x the performance of traditional CPU-only solutions, and introduce resources for developing DRP-based embedded vision systems with the RZ/A2M MPU. For more information and to register, please see the event page.
One week later, Lattice Semiconductor will deliver the free webinar "Delivering Milliwatt AI to the Edge with Ultra-Low Power FPGAs," also in partnership with the Alliance. Low power FPGAs are well suited for implementing machine learning inferencing at the edge, given their inherent parallel architecture along with the ability to adapt to evolving deep learning algorithms and architectures. Lattice's iCE40 UltraPlus and ECP5 product families support development of edge AI solutions that consume from 1 mW to 1 W on compact hardware platforms. To accelerate development, Lattice has also brought...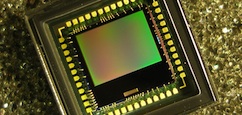 Subscribe to the Embedded Vision Insights Newsletter