Embedded Vision Insights: November 5, 2014 Edition
Register or sign in to access the Embedded Vision Academy's free technical training content.
The training materials provided by the Embedded Vision Academy are offered free of charge to everyone. All we ask in return is that you register, and tell us a little about yourself so that we can understand a bit about our audience. As detailed in our Privacy Policy, we will not share your registration information, nor contact you, except with your consent.
Registration is free and takes less than one minute. Click here to register, and get full access to the Embedded Vision Academy's unique technical training content.
If you've already registered, click here to sign in.
See a sample of this page's content below:
---
In this edition of Embedded Vision Insights:
LETTER FROM THE EDITOR
Dear Colleague,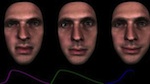 If you've seen the movie Minority Report, you may remember the scene where Tom Cruise's character was scanned and identified by animated advertisements that called out his name as he walked through a shopping mall. Individually unique facial recognition and other biometrics technologies aren't yet at the point where real life intersects Hollywood's fantasy depictions of it. But other facial analysis techniques are already in increasing use, as described in both a blog post from the Alliance published earlier this year and in a recent Alliance-authored feature article which appeared in the Society of Information Display's bi-monthly journal.
Consider, for example, the value that can be obtained by advertisers, retailers and consumers alike by an algorithm running on a vision processor in conjunction with a camera mounted in a digital display. Gaze tracking can determine, for example, which promotions are most (and conversely least) popular, by counting how many people observe them and for how long. Taking facial analysis to the next level, it's possible to discern the age range and gender of each potential...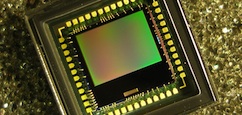 Subscribe to the Embedded Vision Insights Newsletter