Embedded Vision Insights: May 21, 2013 Edition
Register or sign in to access the Embedded Vision Academy's free technical training content.
The training materials provided by the Embedded Vision Academy are offered free of charge to everyone. All we ask in return is that you register, and tell us a little about yourself so that we can understand a bit about our audience. As detailed in our Privacy Policy, we will not share your registration information, nor contact you, except with your consent.
Registration is free and takes less than one minute. Click here to register, and get full access to the Embedded Vision Academy's unique technical training content.
If you've already registered, click here to sign in.
See a sample of this page's content below:
---
In this edition of Embedded Vision Insights:
LETTER FROM THE EDITOR
Dear Colleague,
In the previous edition of Embedded Vision Insights, I mentioned that videos of the various presentations and demonstrations at the April 25 Embedded Vision Summit "will begin showing up on the site shortly." I wasn't kidding: shortly thereafter, the flood gates opened wide and content publication began in earnest. 16 event-related videos are now live on the Alliance website (with more following shortly), some of which I've highlighted below. They include the keynote from UC Berkeley's Professor Peiter Abbeel, along with overview presentations by the OpenCV Foundation's Gary Bradski and by the Embedded Vision Alliance's own Jeff Bier.
The first few product demo clips captured by the Alliance's video crew are now published, and Electronic Design's editorial staff also shot footage that day, which is also on the site and which I commend to your inspection. And speaking of video, CEVA also just published three interesting demonstrations that showcase the company's MM3101 imaging and vision processing core in action on three compelling applications; face recognition, ADAS (specifically, lane departure warning), and gesture...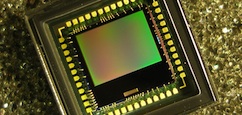 Subscribe to the Embedded Vision Insights Newsletter