Embedded Vision Insights: May 15, 2019 Edition
Register or sign in to access the Embedded Vision Academy's free technical training content.
The training materials provided by the Embedded Vision Academy are offered free of charge to everyone. All we ask in return is that you register, and tell us a little about yourself so that we can understand a bit about our audience. As detailed in our Privacy Policy, we will not share your registration information, nor contact you, except with your consent.
Registration is free and takes less than one minute. Click here to register, and get full access to the Embedded Vision Academy's unique technical training content.
If you've already registered, click here to sign in.
See a sample of this page's content below:
---
EMBEDDED VISION SUMMIT SPECIAL EDITION
Dear Colleague,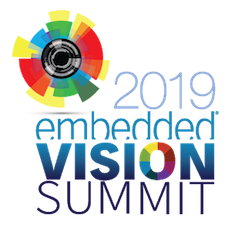 Only one week to go until the Embedded Vision Summit, the industry's largest event for practical computer vision, attracting a global audience of over one thousand product creators, entrepreneurs and business decision-makers who are developing and using visual AI technology. The Summit has experienced exciting growth over the last few years, with 97% of 2018 Summit attendees reporting that they'd recommend the event to a colleague. It is the place to learn about the latest applications, techniques, technologies, and opportunities in visual AI and deep learning.
We're devoting this issue of Embedded Vision Insights to covering the exciting speakers, presentations and workshops we have planned at the Summit. The complete schedule is now published, and you should definitely take a look. Better yet, register now before it's too late! This year's event promises to be the best yet, with four full days featuring inspiring keynotes, 90+ business and technical presentation sessions, two full-day hands-on technical trainings and multiple Vision Technology workshops and seminars, plus the latest commercially available technology building blocks in the Vision Technology Showcase.
We're honored to have two industry luminaries giving keynote presentations this year. Ramesh Raskar, an award-winning innovator with over 80 patents and the founder of the Camera Culture research group...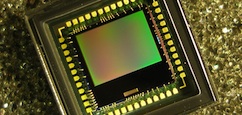 Subscribe to the Embedded Vision Insights Newsletter