Embedded Vision Insights: May 8, 2018 Edition
Register or sign in to access the Embedded Vision Academy's free technical training content.
The training materials provided by the Embedded Vision Academy are offered free of charge to everyone. All we ask in return is that you register, and tell us a little about yourself so that we can understand a bit about our audience. As detailed in our Privacy Policy, we will not share your registration information, nor contact you, except with your consent.
Registration is free and takes less than one minute. Click here to register, and get full access to the Embedded Vision Academy's unique technical training content.
If you've already registered, click here to sign in.
See a sample of this page's content below:
---
EMBEDDED VISION SUMMIT SPECIAL EDITION
Dear Colleague,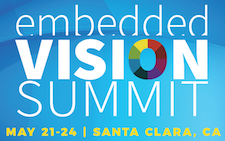 Only two weeks to go until the Embedded Vision Summit, the industry's largest event for practical computer vision. We're devoting this issue of Embedded Vision Insights to covering the exciting speakers, presentations and workshops we have planned. The complete schedule is now published, and you should definitely take a look. Better yet, register now before it's too late! This year's event promises to be the best yet, with four full days featuring inspiring keynotes, 90+ business and technical presentation sessions, Vision Technology workshops, a full day of hands-on TensorFlow training, plus our largest-ever Vision Technology Showcase.
We're honored to have two industry luminaries giving our keynote presentations this year. Dr. Takeo Kanade, one of the world's foremost researchers in computer vision and robotics, will share his experiences developing a vast range of pioneering computer systems and autonomous robots in his presentation "Think Like an Amateur, Do as an Expert: Lessons from a Career in Computer Vision". And legendary inventor Dean Kamen will explain why he believes the time is right for computer vision to be used everywhere in his presentation "...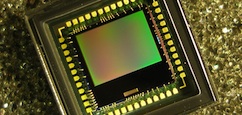 Subscribe to the Embedded Vision Insights Newsletter