Embedded Vision Insights: May 7, 2015 Edition
Register or sign in to access the Embedded Vision Academy's free technical training content.
The training materials provided by the Embedded Vision Academy are offered free of charge to everyone. All we ask in return is that you register, and tell us a little about yourself so that we can understand a bit about our audience. As detailed in our Privacy Policy, we will not share your registration information, nor contact you, except with your consent.
Registration is free and takes less than one minute. Click here to register, and get full access to the Embedded Vision Academy's unique technical training content.
If you've already registered, click here to sign in.
See a sample of this page's content below:
---
EMBEDDED VISION SUMMIT SPECIAL EDITION
The most important event of the year for anyone interested or involved in computer vision applications and systems takes place next Tuesday in Santa Clara—the Embedded Vision Summit.
The Summit brings together members of the computer vision community for a day focused on the how-to and why of computer vision. This is a must-attend event.
At this year's Summit you will:
See demos of computer vision technology from 30 leading companies for automotive, consumer, industrial, medical, surveillance, and more.
Learn about the latest developments in practical computer vision and how these enable vision-based products. Hear how computer vision will impact the business of technology.

Meet leading technologists and luminaries. Network with engineers, suppliers, market analysts, investors, and media.
Inspiring and Insightful Keynotes
Ren Wu
Distinguished Scientist
Baidu Institute

Enabling Ubiquitous Visual Intelligence Through Deep Learning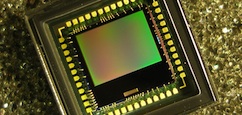 Subscribe to the Embedded Vision Insights Newsletter