Embedded Vision Insights: May 7, 2013 Edition
Register or sign in to access the Embedded Vision Academy's free technical training content.
The training materials provided by the Embedded Vision Academy are offered free of charge to everyone. All we ask in return is that you register, and tell us a little about yourself so that we can understand a bit about our audience. As detailed in our Privacy Policy, we will not share your registration information, nor contact you, except with your consent.
Registration is free and takes less than one minute. Click here to register, and get full access to the Embedded Vision Academy's unique technical training content.
If you've already registered, click here to sign in.
See a sample of this page's content below:
---
In this edition of Embedded Vision Insights:
LETTER FROM THE EDITOR
Dear Colleague,
Although the premier Silicon Valley edition of the Embedded Vision Summit was nearly two weeks ago, I'm admittedly still somewhat exhausted. It's a happy sort of tired, however, because by all discernible measures the event was an unqualified success. We're still tabulating the full suite of attendee feedback scores. But in response to the all-important and all-encompassing "Overall, how satisfied were you..." question, the Summit received an average score of 8.6 out of 10. Any of you who have been involved in similar events will, I'm sure, attest to the robustness of that rating.
Speaking of attendees, their sheer number was also a testament to the event's achievements. We blew through our original target of 300 attendees several weeks in advance of the show, but some creative last-minute scrambling freed up additional seats (and lunches, and badges and lanyards, and USB flash drives, and....). The final tallies: 565 registration applicants, 441 of them accepted, with 395 event attendees. The fact that nearly 90% of the registrants actually showed up attests both to the robustness of the event agenda and to the burgeoning popularity of embedded vision technology.
Videos of the day's various presentations, along with product demonstration and attendee testimonial clips, will begin showing up on the site shortly. Also currently being edited is the video of a technology trends presentation on the OpenVX vision processing acceleration API standard, from the next day's Alliance member meeting, delivered by Khronos (and NVIDIA) representative Frank Brill. I'll highlight their availability in future editions of this newsletter.
I also encourage you to monitor the Alliance website's primary RSS feed,...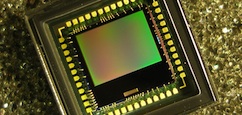 Subscribe to the Embedded Vision Insights Newsletter