Embedded Vision Insights: May 1, 2019 Edition
Register or sign in to access the Embedded Vision Academy's free technical training content.
The training materials provided by the Embedded Vision Academy are offered free of charge to everyone. All we ask in return is that you register, and tell us a little about yourself so that we can understand a bit about our audience. As detailed in our Privacy Policy, we will not share your registration information, nor contact you, except with your consent.
Registration is free and takes less than one minute. Click here to register, and get full access to the Embedded Vision Academy's unique technical training content.
If you've already registered, click here to sign in.
See a sample of this page's content below:
---
LETTER FROM THE EDITOR
Dear Colleague,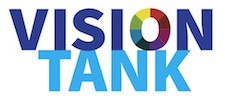 I'm excited to share that we¹ve selected our 2019 Vision Tank finalists! The Vision Tank is the Embedded Vision Summit's annual start-up competition, in which five computer vision start-up companies present their innovations to a panel of investors and industry experts. The winner gets a prize package worth more than $15,000–to say nothing of bragging rights of being the most innovative visual AI start-up at the Summit.
Here are this year's finalists:
Blink.AI Technologies

utilizes machine learning to enhance sensor performance, extending the range of what cameras can see and detect in the real world. Building upon proprietary deep learning techniques, the company has developed robust low-light video inference deployed on efficient low-power devices for camera-embedded systems.

Entropix

provides better vision for computer vision. Its patented technology employs dual sensor cameras with AI and deep learning software to extract extreme levels of detail from video and still images for ultra-accurate intelligent video analytics. This patented computational resolution reconstruction supercharges video data analytics detection and classification.

Robotic Materials

enables robotic components with human-like manipulation skills for the robotics industry. The company provides a sensing hand mechanism using tactile sensing, stereo vision, and high-performance embedded vision to mimic the tight integration of sensing, actuation, computation, and communication found in natural systems.

Strayos

is a 3D visual AI platform using drone images to reduce cost and improve efficiency in job sites. Its software helps mining and quarry operators optimize the placement of drill holes and quantities of explosives and...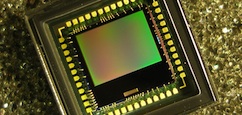 Subscribe to the Embedded Vision Insights Newsletter